This is just disturbing. A whole website devoted to bringing you hideous exotic car crashes. There's a whole section on Corvettes. One is a 1967 convertible, and I almost wept at the carnage. Sad. Just Sad. The idiots who leave comments can be a hoot at times, plain old offensive at others.
This
is the proverbial car crash, at which you are compelled to look.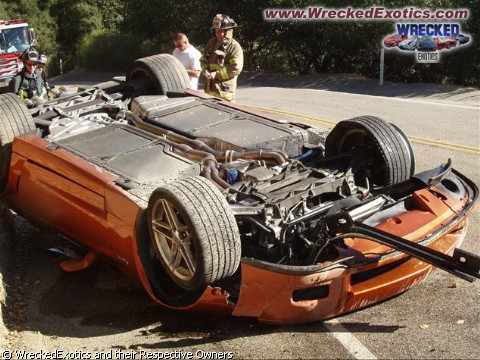 Best Comment: "It will polish out"